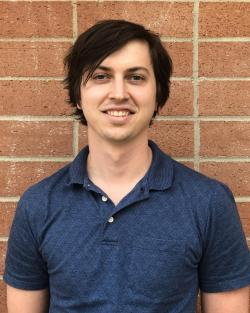 Specifically, I'm a PhD candidate in the Graduate Group in Ecology at UC Davis. I'm advised by Dr. Neal Williams. My research interests include pollination ecology, bee biology, fire ecology, and plant-insect interactions. I use a combination of field work, population genetics, and landscape ecology to answer questions I find interesting.
During the field season I enjoy netting bees, taking a leg for a genetic sample, and putting little tags on their backs. During the rest of the year, I enjoy learning more about R, messing with genetic data, organizing within my graduate group, and working on the Aggie Brickyard.
In my non-professional capacity, I enjoy playing music, ultimate frisbee, video games, hanging out with my dog, and being around people who are equally cynical and sarcastic.
Please get in touch with me if you want to talk bees, genetics, fire, or if you notice any site errors.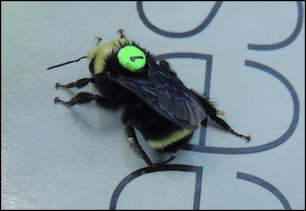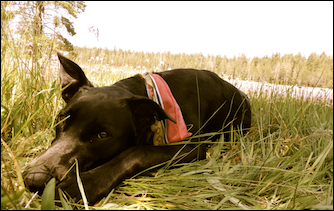 First worker of 2015 marked with opalith tag & my favorite field assistant.